Description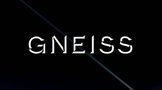 Gneiss is a uniquely formed team of energy professionals whose in-depth practical experience and expertise in natural resources derives from years of practice in a wide range of sectors and jurisdictions, enabling the company to provide a fully customised service that will align client requirements with exclusive opportunities.
The team combines a deep knowledge of M&A advisory and financing with hands on practical experience of successfully running day to day operations and growing business value within the energy sector. This combination of attributes and abilities enables Gneiss to both accurately value businesses and identify unique investment opportunities.
Gneiss work with clients to put them in a position to deliver the strategic goals of their business plan, providing guidance and assistance on the issues and decisions facing boards and senior management throughout the growth process; from concept to early stage funding and later stage rounds to IPO and acquisition. This detailed understanding of the entire procedure, combined with their broad sector experience, is the company's key differentiator.
Gneiss brings its extensive network of relationships across both buy- side and sell side, industry and financing houses. The company are regularly engaged with a fully representational cross-section of buyers and sellers, including trade buyers, investors, private equity, buy- side advisors and MBI candidates, and are ideally placed to be able to assess and present to their clients the foremost opportunities from the options existing in the market.
SPECIALISTS SERVICES
Corporate M&A Advisory
Asset A&D Advisory
Accessing Capital
Commodity-linked Financing
Due Diligence, Operational Performance & Exit
Strategic Advisory