Description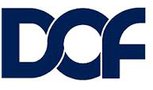 DOF Subsea is a leading provider of subsea services in all the major oil and gas production regions around the world. With a world class fleet of offshore vessels, ROVs (Remote Operated Vehicles), diving and survey systems, the group combines expertise and technology to deliver integrated subsea solutions to the offshore oil and gas industry.
The company's two core business segments are long-term charter agreements for the fleet and the execution of complex subsea operations to depths of 4,000 metres, using owned and operated, purpose-built vessels.
DOF Subsea are located in the North Atlantic, Gulf of Mexico, Brazil, Asia, and West Africa with a team of 1,667 skilled subsea personnel and marine crew.