Description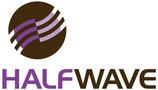 Halfwave delivers advanced inspection services to the oil & gas industry.
The company provides accurate and reliable inspection data that allows their customers to make informed choices to maintain the integrity of their critical assets.
Halfwave has developed innovative cost-effective inspection tools and services for the oil & gas industry. Key to Halfwave´s offering is its patented ultra-wideband acoustic inspection technology (ART), giving penetration and measurement capabilities, which exceed those of existing inspection technologies.
The company has established ART as a superior technology for pipeline & subsea inspection. Our highly- qualified team continues to focus on exploiting the advantages of ART in the development of innovative inspection solutions.
Halfwave is jointly owned by Energy Ventures, Shell Technology Ventures, Det Norske Veritas and Chevron in addition to key employees/board members.
The main office and operations facility is located in Bergen, Norway with offices in Oslo and a development group in Portland, UK.
Pipeline Inspection
Halfwave is a leading provider of pipeline inspection services setting a new standard for measurement of wall thickness in gas pipelines.
Pipeline inspection services are focused on tailoring Halfwave's patented ART Scan tool to specific customer needs in order to provide a safe, cost efficient solution for pipe inspection.
The company's highly experienced team will survey available data to customize the tool for client specific needs, provide a detailed inspection plan and execute inspection in a timely manner using the advanced ART Scan tool.
Subsea Inspection
Halfwave provides external inspection of subsea assets including rigid and flexible pipelines, flowlines and risers.
The company's unique patented technology and in-house developed tool ARTEMIS enables highly accurate inspection of ''unpiggable'' pipelines and risers.
Subsea pipeline inspection services are done without the need for subsea field joint coating removal therefore highly reducing integrity risk and cost of inspection operation.