Contacts
International Association of Geophysical Contractors (IAGC)
1225 North Loop West, Suite 220
Houston, Texas 77008 USA

Tel: +1 713 957 8080
info@iagc.org
Description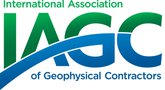 The International Association of Geophysical Contractors (IAGC) is the global trade association for the geophysical and exploration industry, the cornerstone of the energy industry. Membership includes onshore and offshore survey operators and acquisition companies, data and processing providers, exploration and production companies, equipment and software manufacturers, industry suppliers, and service providers.
The IAGC works on behalf of its members to advance the industry's freedom to operate. The IAGC engages governments and stakeholders worldwide on issues central to geophysical operations and exploration access:
Prioritizing timely, accessible data acquisition throughout the life of the asset;
Providing predictability & competition;
Promoting regulatory & fiscal certainty; and
Promulgating risk- & science-based regulations.
The IAGC supports and fosters science- and risk-based regulations consistent with existing practices that are proven to be environmentally responsible, effective and operationally feasible.​
IAGC STRATEGIES
Supported by an experienced and professional staff, the association promotes the long-term viability of the geophysical and exploration industry by:
Engaging government and regulatory entities with credible scientific, technical, and legal analysis to protect the environment and develop essential energy supplies.
Establishing strong cooperative relationships with all relevant international and national trade associations and organizations to create alignment and enhance industry unity and advocacy effectiveness.
Educating members on regulatory initiatives and policies affecting the geophysical and exploration industry.
Organizing consistent industry positions on emerging policy and regulatory issues.
Facilitating continuous improvement and promotion of HSSE, social responsibility, technological innovation and operations.
Equipping members with scientific information, regulatory compliance resources and public advocacy materials.
Recommending best practices, statements of principles and model contracts to promote environmental protection, safety and efficiency.
IAGC MEMBERS
The IAGC has more than 80 member companies in nearly 50 countries, led by Governing Members who steer the course for the association with their investment and leadership.
For 47 years, the IAGC has demonstrated leadership in the geophysical and exploration industry. Our members have spurred exploration and created cutting-edge technology, bringing needed energy resources to the world.