Description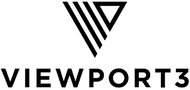 Viewport3 exists to provide technical-grade subsea scanning services. The company combine state-of-the-art technology with over 40 years' experience in the subsea and IRM sectors to deliver a unique and bespoke scanning service.
Viewport3 are commonly deployed to carry out inspections of mid-water arches, spool alignment, jacket inspection, in-hawse mooring line inspection and UWILDs, but their technology can be applied to all 3D scan requirements.
Using underwater digital cameras, Viewport3 obtain forensically accurate point cloud data. The data can then be measured, compared, reported and exported to CAD, giving clients the confidence and assurance to make accurate, informed decisions.
The company enhance understanding of what lies subsea by deploying advanced software, professional underwater photography skills and commonly used digital cameras to obtain pin-point accurate data.
Richard Drennan and Chris Harvey are the Directors of Viewport3. With over 30 years of subsea and oil and gas experience between them, in both technical and commercial roles, both are well-placed to fully understand the needs of the industry