Contacts
Vietnam National Oil and Gas Group
18 Lang Ha Street
Ba Dinh, Hanoi
Vietnam

Tel: (84-4)38252526

Description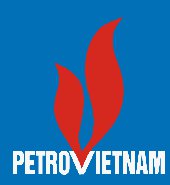 PetroVietnam Exploration Production Corporation (PVEP) has developed rapidly since it was established in 1975, and its activities, through its various companies and wholly owned subsidiaries, now cover all the operations from oil and gas exploration and production to storage, processing, transportation, distribution and services.
Wholly-owned by the State, the corporation is vested with the entire oil and gas resources in Vietnam and entrusted with the responsibility of developing and adding value to these resources. PetroVietnam, since its inception, has grown into a fully integrated oil and gas entity engaged in a broad spectrum of petroleum and related value-adding business activities in both upstream and downstream sectors.
PVEP's origins were closely tied with the history of PetroVietnam and formally began in 1988, from the establishment of PetroVietnam I and II. Over the years the company's name and structure has been changed several times and its current organization was founded on 4thMay 2007 as a merger between PetroVietnam Exploration Production Company (PVEP) and PetroVietnam Investment and Development Company (PIDC). The setting up of PVEP has helped to unify PetroVietnam's resources in upstream sector, petroleum exploration and production, throughout Vietnam and overseas.
PetroVietnam plans to develop its oil investments outside Vietnam, which currently include Russia, Peru, Venezuela, Indonesia, Malaysia, Laos, Cambodia, Cuba, Madagascar, Iraq, Tunisia, Congo, and Algeria.
As the leading member of PetroVietnam in international economic integration and foreign investment, PVEP is a trusted partner to many big international, national oil companies and service contractors.
There are multiple sedimentary basins in Vietnam with known or potential hydrocarbons located onshore, offshore, respectively named Song Hong, Hoang Sa, Phu Khanh, Cuu Long, Nam Con Son, Tu Chinh Vung May, Truong Sa, Malay Tho Chu, with aggregate proved reserves 4.4 billion boe.
Vietgazprom
Vietgazprom, the joint operating company established by Gazprom and PetroVietnam on a parity basis, conducts exploration activities in blocks 112 and 129–132 located on the continental shelf of Vietnam. Gazprom is represented in the joint venture by Gazprom International.