European Federation of Geologists (EFG)
Contacts
European Federation of Geologists
C/O Service géologique de Belgique
Rue Jenner 13 | B-1000 Brussels

Tel: +32 2 788 76 36

Description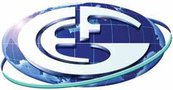 The European Federation of Geologists (EFG) is a non-governmental organisation that was established in 1980 and includes today 26 national association members.
EFG is a professional organisation whose main aims are to contribute to a safer and more sustainable use of the natural environment, to protect and inform the public and to promote a more responsible exploitation of natural resources.
EFG's members are National Associations, NAs, whose principal objectives are based in similar aims. The guidelines to achieve these aims are the promotion of excellence in the application of geology and the creation of public awareness of the importance of geoscience for the society.
Each member country is represented at the EFG Council, the body responsible for running the organisation, by a national delegation, normally of two delegates. Each member country has one vote at Council meetings.
The Council meets once a year in one of the member countries, usually in June. There is also a working Council Meeting in Brussels in November or December.
The executive authority of the Council is enacted by the Board, which is appointed for a two year term and comprises a President, Vice-President, General Secretary, Treasurer and External Relations Officer.
The Board meets four to six times per year, mostly electronically, with the day to day business of EFG maintained within the Board by email.
The Office of the EFG is based in Brussels, where the Executive Director is based. The EFG Office Director is the staff member responsible to the EFG Board for the day-to-day management and operation of the EFG Office.
The EFG official languages are English, Spanish and French. The legal seat of the EFG is in Brussels.