Contacts
Weatherford International, LLC
515 Post Oak Boulevard
Suite 600
Houston, TX 77027
United States

Tel: 713-693-4000

Description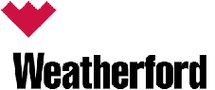 Weatherford is one of the largest multinational oilfield service companies providing innovative solutions, technology and services to the oil and gas industry. The Company operates in over 90 countries and has a network of approximately 740 locations, including manufacturing, service, research and development, and training facilities and employs approximately 28,450 people.
Weatherford International, LLC provides equipment and services used in the drilling, evaluation, completion, production, and intervention of oil and natural gas wells worldwide. Its products and services include artificial lift systems, such as progressing cavity pumps, reciprocating rod lift systems, gas lift systems, hydraulic lift systems, plunger lift systems, hybrid lift systems, wellhead systems, production optimization products, well optimization controllers, flow measurement metering and software solutions, field optimization tools, and heavy oil production optimization equipment. The company also offers drilling services, including measurement while drilling and logging while drilling, rotary steerable systems, directional drilling services, controlled pressure drilling, managed pressure drilling, under balanced drilling, air drilling, well testing, drilling-with-casing and drilling-with-liner systems, and surface logging systems. In addition, it provides well construction products and services, such as tubular running services, cementation tools, liner systems, solid tubular expandable technologies, and aluminum alloy tubular products; drilling tools; completion systems, including completion tools, sand screens, and reservoir optimization technology; wireline and evaluation services, which comprise open hole wireline, geoscience services, cased hole wireline, slickline services, and integrated evaluation services; fishing, re-entry, and thru-tubing services; stimulation and chemicals, such as fracturing technologies, coiled tubing technologies, cement services, chemical systems, and drilling fluids; and integrated drilling, and pipeline and specialty services. It serves exploration, production, and transmission sectors of the oil and natural gas industry.
The company was incorporated in 1980 and is headquartered in Houston, Texas. Weatherford International, LLC operates as a subsidiary of Weatherford International plc.