Contacts
Helix Energy Solutions
3505 West Sam Houston Parkway North
Suite 400
Houston, Texas 77043

Tel: (281) 618-0400

Description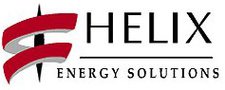 From playing a key role in the Macondo deepwater oil spill response to end-of-life P&A work, Helix Well Ops is an established leader in rigless offshore well intervention, providing fast, flexible and high-quality well management services. The company's specialist well intervention vessels and subsea systems operating worldwide provide value throughout the well life cycle, allowing rigs to focus on what they do best. Keeping drilling rigs on task ensures maximum productivity and operational efficiency, particularly on extended drilling campaigns.
SUBSEA CONTRACTING
Helix Energy Solutions' marine contracting business unit Canyon Offshore is a leading supplier of subsea engineering services, operating state of the art Remote Operated Vehicles (ROVs), seabed trenching and geotechnical vehicles, and support vessels. The company's deepwater ROV track record spans 17 years, including oil and gas, renewable energy, subsea mining, and specialty services projects executed successfully around the world.
PRODUCTION FACILITIES
Helix Production Facilities unit participates with the offshore oil & gas producers through negotiated contracting, infrastructure ownership, and reservoir equity interests. The company provide clients with creative and innovative offshore oil & gas development solutions which provide significant economic, schedule, and quality advantages. A specialty and primary area of focus is Marginal Prospects. Key building blocks for development projects include:
A Full-Field Development Focus
Helix-Owned Production Infrastructure which is leased to the producer
Relatively Short Minimum Lease Terms
Bundled Marine Contracting Services
Alignment of Helix and Producer interests.
Helix Marginal Prospect Development strategies can be broken-down broadly into Area-wide or Re-Deployable.
Area-Wide — this strategy looks to build a hub facility that ties-back and processes production from multiple area prospects.
Re-Deployable — this strategy utilizes a floating production system that can produce and deplete marginal fields within a relatively short time frame (3 to 5 years) and then be moved to a new location to repeat the process.