Petroleum Development Consultants (PDC)
Contacts
Petroleum Development Consultants Ltd
Stanhope House
4-8 Highgate High Street
London, N6 5JL
United Kingdom

Tel: +44 (0)20 8347 3498

Description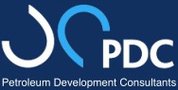 Petroleum Development Consultants (PDC) is an independent consulting company specialising in oil and gas development activities. It was founded by David Aron in 1988 and has been building a solid reputation in oil and gas development work. Since then PDC has carried out numerous oil and gas projects in more than 70 countries.
PDC is unusual amongst oil and gas consulting companies in working in both the upstream and downstream part of the oil and gas industry. PDC carries out fully integrated sub-surface studies using leading edge software such as Petrel and ECLIPSE. However in addition it has detailed practical experience of international regulatory practice in the oil and gas industry.
PDC staff and associates include reservoir and petroleum engineers, geophysicists, geologists, petrophysicists, chemical engineers and petroleum economists.
PDC clients include international oil and gas companies, the World Bank, the European Commission, European Bank for Reconstruction and Development and a number of national governments.
PDC operates from offices in Highgate, North London.
Consulting Services
PDC offers a specialised range of services that include both technical and commercial solutions for its clients including oil and gas companies, governments, financial institutions and law firms.
Working either independently or as an integrated team, PDC's consultants can provide cost effective solutions to many projects.
The services are split into three main categories:
Subsurface
Integrated Subsurface Studies
Asset Evaluations
Reservoir Studies
Reserves Reporting
Unconventional Resources
Engineering
Field Development Planning
Process Engineering
Conceptual Design
Project Management
Commercial & Legal
Gas Strategy Development
Government/NOC Advisory
Due Diligence
Field Commercialisation Studies
Market Studies
Negotiations
Expert Witness
Software