Oil & Gas Technology Centre
Description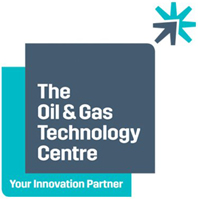 The Oil & Gas Technology Centre (OGTC) was established in October 2016 with £180 million funding as part of the Aberdeen City Region Deal.
The Deal is supported by the Scottish Government, UK Government, Aberdeen City Council, Aberdeenshire Council and Opportunity North East.
As an industry-led research and knowledge organisation, OGTC are backed by both the UK and Scottish governments to fund and direct projects that help to unlock the full potential of the UK North Sea. The organisation aim to be the go-to technology centre for the oil and gas industry in the UK and internationally.
OGTC provide an industry-led, focused and flexible approach to deliver, accelerate, stimulate and inspire innovation between industry, academia and government to help maximise economic recovery from the UK sector of the North Sea.
Solution Centres identify and co-fund projects to develop and deploy new technology in the UK North Sea. OGTC are focused on delivering innovation in five key areas: well construction, small pools, asset integrity, decommissioning and digital.