Contacts
Saudi Arabian Oil Company
P.O. Box 5000
Dhahran 31311
Saudi Arabia

Tel: +966-13 872-0115

Description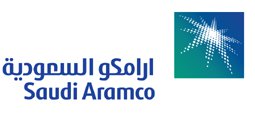 Saudi Aramco traces its roots to 1933 when a deal was struck between Saudi Arabia and the Standard Oil Company of California, which later became Chevron, to survey and drill for oil, creating a new firm to do so.
Between 1973 and 1980, Saudi Arabia bought the whole company.
Saudi Aramco is the state-owned oil company of the Kingdom of Saudi Arabia and a fully integrated, global petroleum and chemicals enterprise.
Over the past 80 years the company have become a world leader in hydrocarbons exploration, production, refining, distribution and marketing.
Headquartered in Dhahran, Saudi Arabia, with offices and operations throughout the Kingdom, Saudi Aramco employ more than 65,000 workers worldwide.
Oil production: Saudi Aramco's oil fields are some of the largest on the planet. Since Dammam Well No. 7 began producing commercial quantities of crude oil in 1938, the company have built an unparalleled reputation for being a reliable supplier of crude oil to energy markets around the world. Today Saudi Aramco supply more crude oil to the global economy than any other oil producer, producing nearly 1 in every 8 barrels of world oil production.
The effectiveness of Saudi Aramco's long-term vision to manage assets was demonstrated when two of their long-established wells reached impressive lifetime production levels in 2015. Abqaiq Well 49, drilled in 1949, and Abqaiq Well 84, drilled in 1961, reached cumulative outputs of 144 and 233 million barrels, respectively.
Oil operations take place over a vast region spanning 1.5 million square kilometers, larger than the combined areas of Texas, California, Oklahoma and Utah, or of France, Spain and Germany, and span all areas of Saudi Arabia, including the territorial waters of the Arabian Gulf and Red Sea.
Natural Gas: Saudi Arabia does not import or export natural gas, so all consumption must be met by domestic production. Saudi Arabia's dry natural gas production and consumption was 3.6 Tcf in 2013. As of 2011, more than 70% of natural gas production consisted of associated gas from Ghawar, Safaniya, and Zuluf fields. Associated gas produced at Ghawar oil field alone accounts for more than 60% of total production.