Contacts
OGCI Climate Investments LLP
Suite 1, 3rd Floor
11-12 St. James's Square
London, United Kingdom
SW1Y 4LB

Tel: +44 (0)0207 413 3448

Description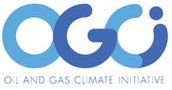 OGCI was established following the 2014 World Economic Forum and formally launched at the United Nations Climate Summit the same year. Members include BP, Chevron, CNPC, Eni, Equinor, ExxonMobil, Occidental Petroleum, Pemex, Petrobras, Repsol, Royal Dutch Shell, Saudi Aramco and Total.
OGCI invest in technologies that have the potential to significantly reduce greenhouse gas emissions, and that are economically viable. The group are building a global network of partners and co-investors to achieve speed and scale.
Focus is on innovative companies with promising technology and business models that are ready to be commercialized.
OGCI are looking to work with driven and experienced entrepreneurs and teams that have the determination to turn their innovations into outcomes.
OGCI invest in:
Carbon capture, utilization, and storage (CCUS)
Reducing methane emissions
Reducing transport emissions
Improving energy efficiency in industry