Description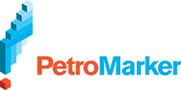 PetroMarker acquires, models and processes high quality electromagnetic data.
The company's technology is based on a unique vertical CSEM acquisition method offering deeper penetration, accuracy, high sensitivity and sharper lateral resolution. PetroMarker's services range from feasibility studies prior to offshore investigation to acquisition and processing of the electromagnetic data.
Services
Data acquisition
Feasibility studies/Modeling
Processing
Interpretation and Integration
History
A research program on marine EM survey technology was started in late 2002 within the group. The first step was to compare internal concepts of a new hydrocarbon mapping method (AHCM) against existing electromagnetic methods and patents.
PetroMarker was formed in 2004 by ORG Holding AS, to develop and operate the new marine electromagnetic survey method devised and patented within the group. A team of Norwegian and international scientists and researchers refined the method, now known as TEMP-VEL® (Transient ElectroMagnetic Prospecting with Vertical Electrical Lines), enabling the associated equipment designs to be brought to operational status. In parallel, a team of engineers with background and experience in geophysical survey, oil & gas exploration and offshore operations, designed the offshore equipment and the acquisition & processing software. In parallel, the original method was further developed for use in shallower waters. This new method was named TEMP-OEL® (Transient ElectroMagnetic Prospecting with Orthogonal Electrical Lines). PetroMarker had its first commercial offshore operation in late 2006.