Contacts
PMI Industries, Inc.
PMI Industries, Inc.
5300 St. Clair Avenue
Cleveland, Ohio 44103
United States

Tel: +1 (216) 881-4914

Description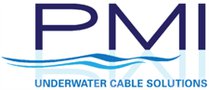 PMI Industries specialize in designing, manufacturing, and testing underwater cable hardware and assemblies. Over many decades the company have earned a global reputation for providing the right products at the right time, which ultimately reduces costs by increasing productivity and equipment service life.
PMI provides underwater cable products and services to customers worldwide. The company partner closely with their customers working in ocean industries and educational and research institutions exploring marine frontiers.
SERVICES
Subsea Cable Hardware
Cable Bend Protectors
Cable Hangers
Cable Terminations
DAM/BLOK™ Electrical Cable Splice Kit
DYNA-SWIVEL™ Cable Swivel
Ocean Engineering
Subsea Innovations
Subsea Applications
Independent Cable Testing
Offshore Renewable Solutions
PMI create high-end, custom-engineered subsea cable hardware that reduces maintenance costs, increases efficiency and offers a significant return on investment.
Cable hardware solutions for the marine renewable energy sector include:
Proven subsea cable grips, hangers, and terminations for long service life, ease of installation, and reduced lead times
Cost-effective custom-engineered solutions that decrease cable deployment time and reduce failures
A test lab to ensure survivability of your equipment, improve outcomes, and reduce maintenance costs