Description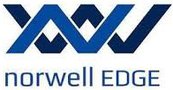 Norwell EDGE provides engineers, oil companies and universities around the globe with access to world-class, affordable training at their fingertips, 24 hours a day, 7 days a week.
The e-learning platform gives users access to more than 50 topics and assessments. Completed training stays with individuals as they move through their career while employers can track learning history, perform auditable competency analysis and administer both staff and consultant exams.
EDGE is for everyone in the industry who needs trusted upstream training. The company have made it as affordable as possible so that everyone can have that opportunity. With discounts available as more personnel are added, EDGE means everyone in an organisation can build awareness, knowledge and upstream competence.