Description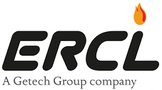 ERCL provides its clients with access to a number of highly experienced upstream, technical and commercial specialists who have had long standing careers within the international oil industry. This nucleus of principal consultants is further supported by a network of associates that enhances the combined group's capabilities.
ERCL Clients and Services include:
Governments
National Oil Companies
Oil Companies
Service Companies
Universities
Licensing Rounds
Advisory / Training
Exploration / Appraisal
Multi-Client projects
R&D Training
Governments & National Oil Companies
Part of ERCL's core business is supporting Governments and NOC's with strategy, license rounds, technical work, bid evaluation and capacity building. The company's facilities include data rooms that provide secure access to conference rooms and project rooms with LCD/plasma screens, digital projectors, technical workstations, plotting and data management.
ERCL staff have provided support to the Mozambique INP and ENH for many years leading ultimately to the successful discovery of gas in the Rovuma Basin and the successful Mozambique Fifth Round. Current engagements include Lebanon, Mozambique, Namibia, Palestine and Sierra Leone.
Multi-Client
ERCL is part of the Getech Group of companies. Getech offers a range of multi-client reports, studies and potential field datasets in addition to Globe, its live GIS Earth platform - designed to help its partner clients in their New Ventures and asset-based exploration. Further details of the studies and data available to license from Getech are provided here.