Description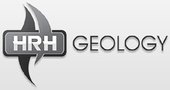 HRH Geology is the leading industry provider of service solutions within the field of Operational Geology.
The company's core principles have remained unchanged throughout more than 25 years of business as they continually seek new and exciting technology in addition to providing highly trained and motivated people to deliver success for oil and gas companies around the world.
HRH Geology Provides People and Technology to Oil and Gas companies globally. Specialising in the delivery of integrated services around the 'Operational Geology' work space. The company has created the Gravitas and Winlog suite of software, as well as innovative gas detection systems, coupled with their own Wellsite Geologists to provide a unique wellsite offering to the oil industry.
Products and services include World Leading Software, Experienced Geologists, Geologging, Geological Training, Well Data Management Services, Geochemical & Gas Instrumentation for both data and safety including the ATEX certified Drilgas monitor. With their unique mix of quality products, services and dedicated personnel, HRH are able to offer a distinctive approach to well data gathering and data visualisation.
HRH Geology has headquarters in Aberdeen which also provides the location of their UK and European service base. The company has regional offices in Abu Dhabi and Jakarta, and agent representation around the world.