Contacts
Seabed Geosolutions
Leidschendam (Headquarters)
Dillenburgsingel 69
2263 HW Leidschendam
The Netherlands

Tel: +31 857 734 300

Description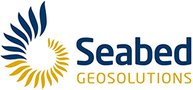 Seabed Geosolutions aquires geophysical data using pioneering seismic and non-seismic technology positioned directly on the seabed.
From their formal inception in February 2013 as a seabed geophysics joint venture between Fugro (60%) and CGG (40%), Seabed Geosolutions has been the worldwide leader in offering best-in-class ocean bottom seismic (OBS) solutions to the oil and gas industry.
With offices headquartered in Leidschendam, Seabed Geosolutions leverages decades of operational knowledge and ocean bottom seismic (OBS) innovation. The joint venture brings with it operational and customer service offices in Houston, Massy, Dubai and Kuala Lumpur.