Description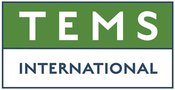 Turnkey Environmental Management Services Limited (TEMS) was incorporated in Scotland UK and from its Aberdeen base, provides environmental management services globally to the oil and gas industry.
TEMS strongly believes that there is an important role for an independent service company to assist operators in managing and optimising drilling performance and ensuring an asset remains in environmental compliance; keeping them ahead of the curve in ever changing regulatory environment.
TEMS believes that there are many instances within our industry of product and equipment suppliers providing both products and consultancy with potential conflicts of interest.
TEMS believes being an independent service company, is key in providing impartial advice to their clients.
TEMS International provides a range of services that can be delivered as an end-to-end environmental management package or as individual projects. Working as an integral part of their clients' drilling teams, the overall aim of all their services is to provide added value across the entire drilling programme.
TEMS are an independent company and are not aligned to any single drilling equipment manufacturer or service provider. This means that clients can be assured that the recommendations that the company's experienced engineers provide are completely unbiased. When implemented, the operational improvements identified can reduce drilling costs and ensure drilling operations remain compliant with environmental and governmental legislation over the life-cycle of a well.