Contacts
EDP Renováveis, S.A.
Serrano Galvache 56
7th Floor
Centro Empresarial Parque Norte
Edificio Olmo
Madrid, 28033
Spain

Tel: 34 90 283 07 00

Description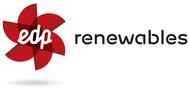 EDP Renewables (Euronext: EDPR) is a global leader in the renewable energy sector and the world's fourth-largest wind energy producer.
With a sound development pipeline, first class assets, and market-leading operating capacity, EDPR has undergone exceptional development in recent years and is currently present in 14 markets (Belgium, Brazil, Canada, France, Greece, Italy, Mexico, Poland, Portugal, Romania, Spain, the UK, US and Colombia).
EDPR has been featured on the Dow Jones Sustainability Index for ten consecutive years.
EDP generates electricity from renewable sources such as water, wind and sun, and from non-renewable sources - mostly coal, natural gas, nuclear and cogeneration.
The company is the largest electricity generator in Portugal, the third in the Iberian Peninsula and the fifth largest private group in Brazil. In the wind energy market, EDP Renováveis is one of the leading global players.
EDP Renováveis, with eolic and solar energy production, operates in Europe, North America and Brazil.
In Europe, the company has windfarms in Portugal, Spain, France, Poland, Romania, Belgium and Italy and a project in the United kingdom. In North America, EDPR is present in three countries: EUA, Canada and Mexico.
Energias de Portugal, S.A. ("EDP"), the principal shareholder of EDPR, is a global energy company and a leader in value creation, innovation, and sustainability.