2018 Operational highlights
Record production of 80.5 kboepd (2017: 75.0 kboepd)
Catcher oil plateau rates increased to 66 kbopd (gross)
Tolmount Main (UK) gas project sanctioned; estimated peak production of 58 kboepd (gross)
Highly prospective new licences secured offshore Mexico and Indonesia
US$73.4 million of cash receipts from non-core asset disposals
2018 Financial highlights
US$133.4 million post tax profit (2017: post tax loss of US$253.8 million)
EBITDAX increased to US$882.3 million, up 50% (2017: US$589.7 million)
Cash flows from operations of US$777.2 million, up 64% (2017: US$475.3 million)
Opex of US$10/boe with additional lease costs of US$7/boe; low cost base maintained
Total capex (development, exploration and abandonment) of US$353 million, below forecast
US$181 million debt reduction from accelerated conversion of convertible bonds
Year-end net debt of US$2.3 billion, down US$393 million (2017: US$2.7 billion)
Covenant leverage ratio reduced to 3.1x (2017: 6.0x)
2019 Outlook
Production guidance of 75 kboepd, a 5% increase after disposals; 89 kboepd year to date
Cash margins expected to be 30% higher at comparable commodity pricing
Opex (excluding lease costs) and capex guidance of US$13/boe and US$340 million, respectively
Project sanction of Catcher Area additions (Catcher North and Laverda) anticipated 1H
Zama, Tolmount East appraisal programmes to complete Q3
Formal loan application for Sea Lion funding to be submitted in Q2
Material free cash flow, driving further debt reduction of US$250 million to US$350 million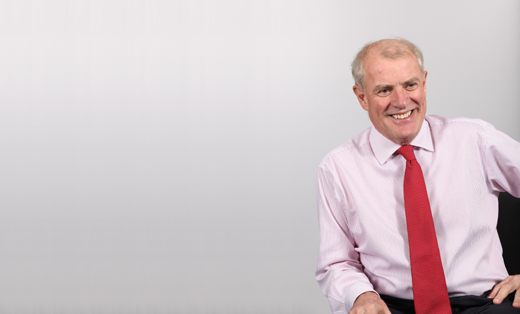 Tony Durrant, Chief Executive Officer, commented:
"2018 saw higher production, positive free cash flow and a return to profitability. The Group is ahead of plans to restore balance sheet strength and remains focused on consistently delivering free cash flows. Growth projects such as Tolmount, Zama and Sea Lion, together with promising exploration in Mexico and Indonesia, are being advanced within a disciplined financial framework."
Reserves and production
At 31 December 2018, Group proven and probable (2P) reserves and contingent (2C) resources, on a working interest basis, were 867 mmboe (2017: 902 mmboe), including the effect of 2018 production and asset sales. The sanction of the Tolmount Main project added 46 mmboe to 2P reserves. In addition, Premier booked the 3 mmboe (net) 2P reserves related to the Catcher North and Laverda fields while there were also reserve upgrades at Chim Sáo and Elgin Franklin.
Proven and probable (2P) reserves, on a working interest basis, reduced to 194 mmboe (2017: 302 mmboe), primarily due to the recategorisation of Sea Lion Phase 1 2P reserves (134 mmboe) as 2C resources following new guidelines issued by the Society of Petroleum Engineers. These point to holding Sea Lion undeveloped resources as contingent until financing for the project and formal approvals have been secured. To rebook the 2C resources of Sea Lion as 2P reserves the funding and other approvals would need to be in place. The booking of the Tolmount Main field as 2P reserves, following its sanction, and an upward revision in the compay's estimate of 2P reserves at Catcher, Chim Sáo and Elgin Franklin, more than offset the impact of 2018 production and disposals. This represents a reserves replacement ratio of 220 per cent, excluding the technical recategorisation of Sea Lion resources.
Premier achieved their best ever full year of production in 2018, averaging 80.5 kboepd (2017: 75.0 kboepd), resulting in total revenue from all operations of US$1,438.3 million compared with US$1,102 million in 2017.
UNITED KINGDOM
The UK delivered record production in 2018 of 46.8 kboepd, up almost 20 per cent on 2017, driven by increased Catcher Area (Premier 50 per cent operated interest) production. In November and December, UK production averaged over 60 kboepd, supported by high uptime across the asset base and increased rates from the Catcher Area, offset by the Babbage Area sale in early December. In August, Premier sanctioned its next UK growth project, the 500 Bcf Tolmount Main gas development (Premier 50 per cent operated interest) which is now in the execution phase.
Production
The Catcher Area FPSO, which produces from the Catcher, Varadero and Burgman fields, reached oil production rates of 60 kbopd (gross) in May, as commissioning of the gas plant was completed. In the fourth quarter, continued strong reservoir performance and increased plant availability, following final commissioning of the FPSO secondary systems, resulted in oil plateau production rates being increased to 66 kbopd and Premier issuing the final acceptance certificate to the FPSO provider. We have safely delivered 38 Catcher cargoes since first oil.
Four further Catcher Area producer wells were drilled during 2018 with the 18th well, a Burgman field producer, completed in October. This concluded a highly successful three year drilling programme which was 33 per cent below budget and delivered well productivity on average 30 per cent higher than forecast. In addition, dynamic data continues to demonstrate good connectivity between the reservoirs and strong pressure support provided by the aquifer and injector wells. The Group remains highly encouraged about the potential overall recovery from the Catcher Area and expects to refine its estimates as more production data is obtained.
The non-operated Elgin-Franklin field (Premier 5.2 per cent non-operated interest) averaged 6.7 kboepd (net), ahead of forecast. Production was boosted by a strong performance from the new wells brought on-stream, successful remedial work on existing wells and continued high operating efficiency. At year end, Premier revised upwards its 2P reserves by 7 mmboe (net) which brings them in line with the operator's estimates and reflecting the inclusion of planned additional infill wells.
Premier's operated Huntington field (Premier 100 per cent operated interest) averaged 5.8 kboepd (net) during 2018, reflecting forecast natural decline and several unplanned shut downs. Modifications to the FPSO were made to facilitate gas import which, together with the conversion of a former production well to a water injector, has improved reservoir deliverability and plant stability. The Huntington field has continued to benefit from high operating efficiency post period end with production averaging over 6 kboepd year to date in 2019.
Production from the Premier-operated Solan field (Premier 100 per cent operated interest) averaged 4.6 kboepd, ahead of forecast, driven by high operating efficiency of over 90 per cent. Premier expects to drill a new producer (P3) in 2020 targeted at increasing production from the Central Northern part of the field. Separately, Premier continues to review the potential for third party volumes over the Solan infrastructure.
The Balmoral Area, comprising the Balmoral, Brenda, Nicol and Stirling fields, delivered 1.3 kboepd (net) in 2018 with production impacted by an extended summer maintenance shut down. Production from the Kyle field (Premier 40 per cent non-operated interest) averaged 1.6 kboepd (net). As a result of cost control and asset performance, cessation of production from the Balmoral Area has now been deferred until 2021 while the lease of the Banff FPSO, which handles Kyle's production, has been extended to August 2019. In the Southern North Sea, the Rita (Premier 74 per cent operated interest) and Hunter (Premier 79 per cent operated interest) fields ceased production in mid-2018 following closure of the Theddlethorpe gas processing terminal.
UK unit field operating costs on a per barrel of oil equivalent reduced to US$13/boe (2017: US$18/boe) while lease costs increased to US$10/boe (2017: US$5/boe). These reflect new production from the leased Catcher FPSO. In 2019, Premier expects UK operating costs (including lease costs) to remain around US$23/boe with the impact of a full year of Catcher production at increased rates offset by natural decline on more mature, fixed cost base assets such as Huntington, Kyle and the Balmoral Area.
Developments
Premier has identified several high value subsea tie-backs and infill drilling locations to maintain and extend production rates from the Catcher Area. Premier expects to sanction the development of the Catcher North and Laverda oil accumulations (Premier 50 per cent operated interest) during the first half of 2019 and, as a result, at year end 2018 booked the 3 mmboe (net) reserves associated with the two fields. The US$70 million (net) project will entail two development wells drilled from a common drill centre and tied back to the Varadero field. Drilling is scheduled to commence in mid-2020 with first oil targeted for early 2021. In addition, Premier expects to drill an infill well on the Varadero field immediately before the Catcher North and Laverda drilling programme to target resources beyond the reach of the initial production wells. Premier plans to acquire 4D seismic across the Catcher Area in the second quarter of 2020 to help confirm additional future infill well locations.
In August, Premier and its partners sanctioned the development of the Tolmount Main gas field (Premier 50 per cent operated interest) in the Southern Gas Basin. The Tolmount Main gas field is expected to produce around 500 Bcf (96 mmboe) (gross) of gas with peak production of up to 300 mmscfd (58 kboepd) (gross).
Exploration and appraisal
Premier has contracted the Ensco 123 rig to drill the Tolmount East appraisal well in July ahead of drilling the Tolmount Main development wells in 2020. The well is targeting 220 Bcf to 300 Bcf (P50 to P10) of gross unrisked resource in an area to the east of the main Tolmount field which sits above the Tolmount Main gas water contact. On success, the Tolmount East appraisal well will be suspended for use as a future producer to be tied back to the HGS infrastructure. A 3D seismic survey across the Greater Tolmount Area is scheduled to commence later this month. The survey will be used to help optimise development drilling at Tolmount Main as well as the location of a potential Tolmount Far East exploration well, in addition to defining further prospectivity in the area.
VIETNAM
The Vietnam business unit continued to generate material free cash flow for the Group during 2018. This was driven by a strong production performance, underpinned by a better than forecast subsurface performance and sustained high operating efficiency, combined with a continued low operating cost base. On the back of this outperformance, Premier again increased its total recoverable reserves estimate to over 120 mmboe.
Production
Production from Block 12W (Premier 53.13 per cent operated interest), which contains the Chim Sáo and Dua fields, averaged 15.2 kboepd (net), up on the prior corresponding period and above budget. This strong performance was driven by high operating efficiency of the Chim Sáo FPSO and successful ongoing well intervention programmes which offset natural decline from established reservoir horizons.
The Chim Sáo and Dua fields continued to produce with a high operating efficiency of over 90 per cent during 2018 with maintenance programmes completed on schedule. Production from the fields was also boosted by four well intervention campaigns, which perforated new zones in the shallower reservoir sections of existing production wells and resulted in an additional 1 kboepd (net) of production during 2018. The two Chim Sáo infill wells, drilled and completed in December 2017, have also continued to perform strongly contributing over 1 million barrels of net oil production since coming online. As a result of this strong subsurface performance, Premier again increased its reserves estimates of Chim Sáo by 5 mmboe (net) at year end 2018.
Operating costs from Block 12W have remained low at US$5/boe while the lease cost of the FPSO averaged US$6/boe as Premier continues to maintain tight control of its cost base in Vietnam. Premier also continued to sell its Chim Sáo crude at a premium to Brent during 2018.
INDONESIA
The Premier-operated Natuna Sea Block A (NSBA) fields delivered a robust performance in 2018, underpinned by an increased market share within GSA1. This, together with continued low operating costs, led to the Indonesian business generating US$110 million of net cash flows for the Group.
Production and development
Production from Indonesia in 2018 averaged 13.2 kboepd (net) with the Natuna Sea Block A fields (Premier 28.67 per cent operated interest) delivering 12.9 kboepd (net) and the Kakap field (Premier 18.75 non-operated interest), now sold, averaging 0.3 kboepd (net).
Premier sold an average of 233 BBtud (gross) (2017: 234 BBtud) from its operated Natuna Sea Block A fields during 2018.
Development
The development of the Bison, Iguana, Gajah-Pueri (BIG-P) gas fields (Premier 28.67 per cent operated interest) involves a three well subsea tie-back to existing infrastructure and is progressing to budget and to schedule. The Naga and Pelikan deck extensions and the Pelikan and AGX platform spools were successfully installed offshore during the third quarter. Fabrication of the subsea structures commenced in October and will be installed offshore along with the flowlines, flexible risers and umbilicals in mid-2019. A DSV will then complete the final hook up and tie-ins during the second half of the year. Drilling of the three BIG-P development wells is on track to commence in the first half of 2019 with first gas planned for late 2019. Once on-stream, the BIG-P gas fields will support the Group's long term gas contracts into Singapore and will help to maintain production from Natuna Sea Block A.
Exploration and appraisal
In January, Premier was awarded a 40 per cent operated interest in the Andaman II licence in the underexplored but proven North Sumatra basin offshore Aceh in the 2017 Indonesian Licence Round. PGS has commenced a 3D seismic acquisition programme designed to mature the numerous prospects and leads identified on existing 2D seismic, many of which exhibit direct hydrocarbon indicators. Drilling is targeted for late 2020. The licence has the potential to deliver significant gas volumes into North Sumatra and adds a potentially material new gas play to Premier's Indonesian portfolio.
On Natuna Sea Block A, Premier's exploration team is reprocessing existing Anoa 3D datasets and analysing production data from the WL-5X well to assess the ultimate potential of the Lama play beneath the Anoa field and to identify potential infill drilling locations within the Anoa main field.
Elsewhere in Indonesia, Premier and its joint venture partners continue to seek a farm in offer to the Tuna PSC (Premier 65 per cent operated interest) ahead of a two well campaign to appraise the Tuna field.
THE FALKLAND ISLANDS
During 2018, the focus has been on securing LOIs (Letters of Intent) with key contractors and progressing the financing structure for the first phase of the development of the Sea Lion field in the North Falklands Basin ahead of a final investment decision.
The Sea Lion project represents a material opportunity for the Group with around 400 mmboe (net to Premier) to be developed over several phases. Sea Lion Phase 1 (Premier 60 per cent operated interest) will develop over 220 mmbbls of gross resources in PL032, using a conventional FPSO based scheme, similar to Premier's successful Catcher development.
During 2018, Premier completed the selection of its key contractors and put in place LOIs for the provision of key services, including an FPSO, the drilling rig, well services, SURF, subsea production systems and installation services, as well as vendor financing. Premier is now working with its selected contractors to complete FEED and to convert the LOIs into fully termed contracts.
MEXICO
In Mexico, pre-unitisation terms were agreed by all potential partners in the Zama field and approved by the Mexican government in September. The pre-unitisation agreement provides a framework to enable the sharing of data to ensure the safe and optimal appraisal of the Zama field and, in the event a shared reservoir is proven, it establishes a defined process for the overall development of the field and the initial participation of each party.
In September, the Mexican government approved the Block 7 (Premier 25 per cent non-operated interest) appraisal programme, comprising two back-to-back wells and one side track. The first appraisal well, Zama-2, spudded to the north of the Zama discovery well at the end of November. The well penetrated 152 metres of net pay above the oil water contact and encountered a better than anticipated net to gross ratio. The rig subsequently spudded the up-dip vertical Zama-2 well side-track and has encountered the main reservoir on prognosis. A comprehensive coring programme is now being undertaken ahead of a drill stem test with the results expected in early April. The rig will then move to drill the second appraisal well (Zama-3) to evaluate the southern part of the Zama oil field. The results of the appraisal programme will feed into the early engineering work, being undertaken by McDermott and IO, and will help inform the concept select decision ahead of a final investment decision which is targeted for 2020.
In March 2018, Premier was awarded three new licences in Round 3.1, significantly enhancing the Group's acreage position offshore Mexico. Premier, together with its joint venture partners (DEA (operator) and Sapura), secured the highly contested Block 30 (Premier 30 per cent non-operated interest) which is directly to the south west of Premier's Zama discovery in the shallow water Sureste Basin. A block wide 3D seismic acquisition programme is scheduled to commence in June 2019. The programme will further define potential exploration targets, including the high impact Wahoo prospect, which exhibits a flat spot on 2D seismic analogous to the Zama discovery, and the Cabrilla prospect ahead of a drilling campaign in 2020.
Premier also secured a 100 per cent operated interest in two blocks – Blocks 11 and 13 – in the more frontier Burgos Basin, which is directly inboard from the deep water Perdido fold belt. An environmental baseline study across the two blocks was completed in 2018 and the forward plan is to reprocess existing 3D seismic during 2019 with the aim of identifying potential drilling targets.
On Block 2 (Premier 10 per cent non-operated interest) in the Sureste Basin, Premier's option to participate and convert its carried 10 per cent interest to a paying interest of up to 25 per cent equity or to withdraw was triggered in May 2018. Premier has opted to exit and received final government approval for its withdrawal from the block in February 2019.
BRAZIL
Premier has continued to take an operational lead for environmental licensing and well planning in the offshore Ceará Basin, where the Group plans to drill two wells in 2020.
In the first quarter of 2018 Premier secured approval from the ANP to replace the two well commitment on its operated Block 717 (Premier 50 per cent operated interest) with a single deeper well targeting the stacked Berimbau and Maraca prospects. Premier intends to drill this well in the first half of 2020 as part of a two well campaign with Block 661 (Premier 30 per cent non-operated interest). The 661 well will test the Itarema and Tatajuba prospects. The two wells combined will test in excess of 500 mmbbls of gross prospective resource.
Having matured and evaluated the prospectivity on Block 665 (Premier 50 per cent operated interest) utilising the high quality 3D seismic acquired by Premier and its partner, the decision has been taken to relinquish the licence at the end of the initial term in July 2019.
Link to Premier Oil UK country profile