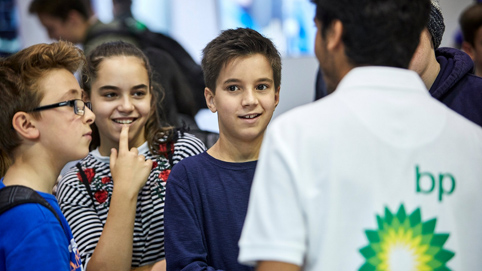 Nearly half of oil and gas professionals are worried about an "impending talent emergency", a new employment trends poll shows.
A total of 17,000 people took part in the third annual Global Energy Talent Index (GETI), by Airswift and Energy Jobline.
Since its inception two years ago, the Global Energy Talent Index (GETI) has become a definitive guide for workforce trends in the energy industry. The company have achieved this by taking a bold look at the developments that are redefining how companies attract, retain and develop talent.
In 2018, respondents expressed great concern over the threat of a skills shortage in the years ahead. A number of factors contributed to this, including:
A vast wave of imminent retirements
Less young talent entering the field
The emergence of automation and the need for more digital skills
A chronic shortage of women in the industry
Every sector is in a different place – some are approaching the inflection point where the demand for talent
surpasses supply; others have already crossed it.
But regardless of whether a skills shortage has arrived, the whole industry is at a crossroads. Taking the steps to identify and address points of vulnerability will dictate each sector's ability to close the gaps and secure brighter futures.
In their latest report, we pinpoint the actions that sectors can take to create those favourable outcomes. The solutions vary for each – from leaning on automation and training workforces for digitalisation to a wholesale shift in workplace cultures. Yet, we've recognised one universal truth: money matters less.
It used to be that companies could simply raise wages to attract the talent they needed, but this is no longer the case. As the world has changed, today's professionals now care about:
Career progression – professionals are hungry to learn new skills and take on bigger roles. More importantly, they want to know that they won't spend years waiting for promotions.
Flexibility – today's professionals are more intrepid than previous generations in terms of the desire to work abroad, to develop fluid skill sets and, if need be, to move to new sectors.
Culture – technology is at the heart of what professionals want, from the chance to work with paradigm-shifting solutions to flexible working. A working culture with an emphasis on technology gives individuals the confidence that the industry is evolving and not stagnant.
A copy of the full 2019 GETI report is available to download here.