Gazprom Neft and Repsol have established a joint venture to undertake geological exploration in the Karabashsky zone of the Khanty-Mansi Autonomous Okrug-Yugra.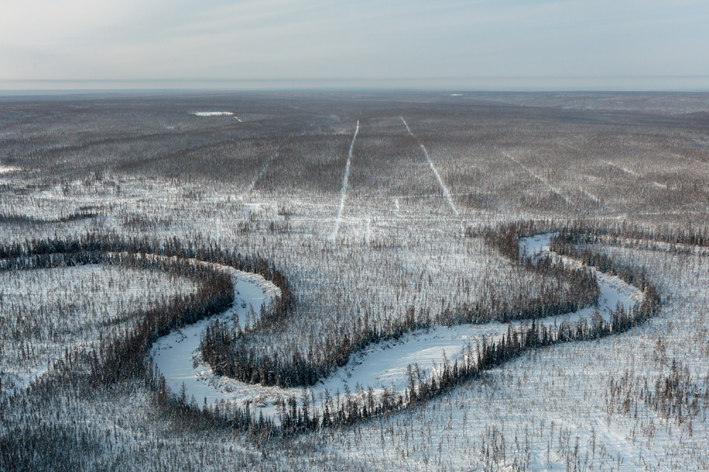 Khanty-Mansi Autonomous Okrug Image source: Gazprom Neft
The partners have jointly acquired a 100-percent interest in ASB Geo LLC, which holds the exploration license for the Karabashsky 10 block in the Khanty-Mansi Autonomous Okrug. Pursuant to the Shareholders' Agreement, the company is to be managed on a partnership basis.
The Karabashsky 10 license block, located in the Kondinsky district in the south—east of the Yamalo-Nenets Autonomous Okrug, is in the early stages of geological prospecting. It is adjacent to license blocks in the Karabashsky zone, the rights to various of which are already held by another Gazprom Neft—Repsol joint venture, Evrotek-Yugra.* The partners plan to begin geological prospecting works, using 2D seismic, in 2019. With a professional team and all the necessary skills and competencies in exploration, the operator on this project will be Evrotek-Yugra.
Vadim Yakovlev, First Deputy CEO, Gazprom Neft, commented:
"The acquisition of a new license block in the Karabashsky zone marks a further step forward in developing our partnership with Repsol under the previously concluded Memorandum of Cooperation determining the basis for cooperation in investigating license blocks adjacent to Evrotek-Yugra assets. Combining Gazprom Neft's and Repsol's competencies, experience and resources is intended to improve efficiency in activities directed at revealing the resource potential of this under-investigated part of the south—east of the Khanty-Mansi Autonomous Okrug."
Background
Gazprom Neft acquired a 15.02-percent interest in Evrotek-Yugra, owned by Spain's Repsol, in July 2017. Gazprom Neft's investment in this joint venture will reach approximately RUB2.5 billion by the end of 2019. The joint venture is undertaking geological prospecting works in the south-west of the Khanti-Mansi Autonomous Okrug.
Evrotek-Yugra holds hydrocarbon exploration and production licenses for the Karabashsky 1 and Karabashsky 2 blocks, as well as exploration licenses for a further five blocks including the Karabashsky 3, the Karabashsky 9 and the Kileisky blocks.