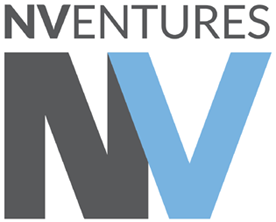 Exploration Drilling
Industry attention is very much focused on Namibia this month, with the spud of Cormorant 1, the first wildcat in this area since 2014. Albian fans are targeted in the Walvis Basin, with AVO support, and proven source rock potential at Wingat nearby to the south. Chariot will drill Prospect S soon after, and there are a raft of other firm and contingent wells here and in the Orange Basin should momentum build. Tullow operate, with partners Africa Energy (via Pancontinental), Pancontinental and OVL and local firm Paragon. Around the Cormorant blocks (PEL 27) ExxonMobil, Galp, M&P and Eco are looking on.
Cameroon has proven frustrating to New Age and partners as the IM 6 well has come up dry in the Etinde Block. The well was planning to appraise a large channel system to the south of the main Isongo sands, and the partners had deliberated over some years to plan the well. The group is now expected to target the IE 4 well location further east. The Intra-Isongo target here is called Drillbit, reflecting the shape of the prospect. Nearby Tower report they are getting closer to planning their well on the Njonji structure on the Thali PSC.
Onshore Gabon, Oil India are planning to spud Lassa East, 2km NW of the Lassa-1 oil discovery which was completed in 2013 and tested oil & gas from the Neocomian N'Dombo formation. The test produced some 220-225 bopd plus 4330 cmgpd. A tender for drilling two well campaign was released in February 2018 and satellite imagery acquired by Airbus on 7th August reveals the preparation on the well site for the first well. Offshore Gabon, Total are believed to have finished drilling Ndouma-1, Haute Mer B. Results are yet to be released.
In Egypt, Transglobe is thought to be drilling NW Sitra-12, Northwest Sitra, spud in July. The well is the second of two exploration wells scheduled on this license in 2018 planned to target a deeper stacked Cretaceous/Jurassic prospect.
Eni report their Faramid South exploration prospect in the East Obayed concession has encountered gas. It has opened to production and is delivering 25 mmscfd.
Sound Energy are believed to have mobilised a rig onshore Morocco, at the site of TE-9. It is expected to be used for TE-10 and TE-11 as well. TE 10 will be spud immediately after TE-9 has been drilled.
In Niger, Savannah continue to drill up their string of oil discoveries along the western edge of the Agadem Graben, targeting the same Sokor Eocene sands in the next Zomo 1 prospect, Block R3. Zomo will be the sixth well here, with Eridal reporting 13.6m net pay.
In Tanzania, Aminex says it has received numerous bids from its tender process for a rig to drill Chikumbi-1, Ruvuma PSA (formerly Ntorya 3).
Appraisal & Development
On the coast of Congo, Angola African have reported they have finally spud the TLP-103 well, Tilapia, on 15th August. The intended total depth is 2,700m and it is due to take around 64 days to drill.
In Egypt, Shell report production at the West Nile Delta 9B gas field is due to begin in October. SDX Energy announced a production test has been completed at SD-3X, South Disouq, where 12.02 mmcfgd of gas was produced. The firm have recently completed infill wells AASE 25, 27 and Al Ola-4 on North West Gemsa. Rabul-4 and -5 and MSD-16, Meseda, are now on production. All wells at South Disouq have been completed.
EGPC and BP have signed an agreement to drill at Northeast Ramadan. $46 million will be invested with a $4 million grant for 3 wells.
Offshore Gabon, BW and Panoro report further good news on reserves on the Dussafu PSC, with DRNEM 1 well revealing 15m pay in the Gamba and 25m net pay in the Dentale. The operator has spud Ruche North East. Results are due to be announced in September. FPSO Adolo is ready for installation and production start-up at the Tortue field. First oil is due before the end of 2018.
Onshore Kenya in the Lokichar area, Tullow announced that Ngamia-3 has started production. Water injection testing is ongoing at Ngamia-11.
In Libya, Mellitah Oil & Gas is to drill 5 new gas wells as part of its development project at the Al Wafaa field next September.
Eland Oil & Gas report that.Ubima-1, Ubima Field, Nigeria, has been re-entered, after being suspended in 1963. The appraisal programme includes 2 Drill Stem Tests. Opuama-10 has been completed and will be handed over to the Opuama field production team shortly. Total production from the field is expected to be between 28,000 and 30,000 bopd.
Deals & Transactions
Petronas continue to their exploration farm-in campaign in the MSGBC, taking 30% of the large prospective Rufisque Offshore Profond (ROP) Block, from Total, in Senegal. The operator has acquired 3D and is believed to have a large prospect lined up to drill in 2019 or 2020 (Baobab). Petronas Carigali now effectively flank the SNE discovery north and south, having bought into the Gambia blocks with FAR.
Soco have confirmed that in Angola, the parties have agreed an extension of 14 days to 31st August to allow additional time for receipt of the customary approvals required for completion to the Sale and Purchase Agreement that was reported last month, regarding SOCO selling its 80% shareholding in SOCO Cabinda.
In Egypt, Eni reported the award of a new Concession Agreement for Nour, an exploration licence that is located approximately 50km offshore in the Eastern Mediterranean, has been approved. It is operated by Eni through its subsidiary IOEC. Eni holds 85% in partnership with Tharwa Petroleum Company which holds 15%. Eni also said that the authorities have authorised a new Nile Delta Concession Agreement. It allows for a ten-year extension for the Abu Madi West Development Lease, for further exploration within the El Qar'a Exploration Lease and a five-year extension to the Ras Qattara Concession Agreement and relevant Development Lease.
Onshore Gabon, Total has signed an agreement with Assala Upstream Gabon to sell its 32.9% interest in the Rabi-Kounga field.
In Kenya, Africa Oil submitted a notice to the Government in Q2 to relinquish its interest in Block 9.
In Mozambique, INP are making some progress on the delayed 2015 bid round awards, saying the government has approved contracts, which give exclusive rights to energy companies to act on concessions that were awarded in 2015.
In Namibia, ExxonMobil has fared in to PEL 44 with Azinam, for 40% WI.
Offshore Nigeria OML 113, Benin Basin, Yinka have a renewal for another term of 20 years.
Upland Resources announced their application for an exclusive licence for exploration and appraisal on the Saouf Permit in Tunisia has been accepted by the Hydrocarbon Consultative Committee. They will have a majority stake in the permit and act as operator.
Source: NVentures l KeyFacts Energy Industry Directory: NVentures