United Oil & Gas has issued a trading and operations update to summarise recent operational activities, to provide trading guidance in respect of the financial year to 31 December 2021 and to provide initial guidance for 2022. This is in advance of the Company's Audited results which will be released in April 2022. The information contained herein has not been audited and may be subject to further review and amendment.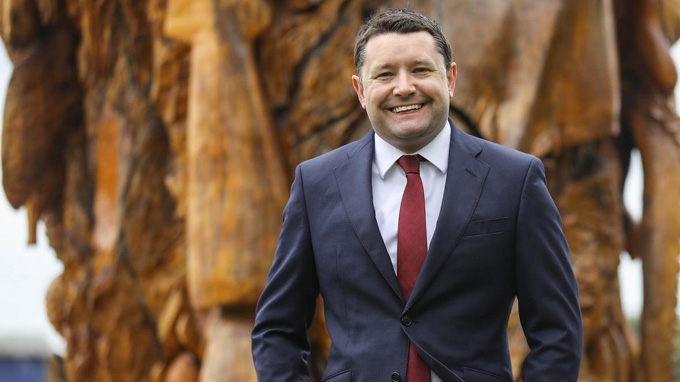 United's Chief Executive Officer, Brian Larkin commented:
"United and its JV partners had a 100% success rate for the five exploration and development wells in the 2021 drilling campaign in Egypt. All of the wells encountered oil and were quickly brought into production generating revenue for the company, with the exploration successes de-risking further upside on the license.
"Our fully funded 2022 Egypt drilling programme has commenced with the ASD-2 development well which has spud. The two exploration wells in the 2022 programme will be targeting a potential of more than 10mmbbls of gross mean recoverable resources, with the potential to provide a step up in production levels during a time of significantly increased commodity prices.
"In Jamaica, we continue to receive strong support from the government, having been granted an extension on the Walton Morant licence at the end of 2021. We now look forward to continuing the farmout process with this licence extension in place.
"We have a low-cost producing asset base significantly leveraged to the rising oil price and continue to evaluate new opportunities to grow the business in line with our strategy. We look forward to the coming year and growing the business via our existing portfolio and potential new acquisitions."
2021 OPERATIONAL SUMMARY
• United has continued to manage its operations carefully, adhering to the COVID-19 procedures and restrictions put in place by its host countries and operators, with negligible disruption to operations in the period
• Group full-year 2021 production averaged 2,327 boepd net (1,869 bopd oil and 458 boepd gas), slightly above production guidance of 2,100-2,300 boepd issued on 6 September 2021
• Stabilisation of the decline in production from the ASH wells from September 2021
• 100% exploration and development success rate from the Egypt five well development and exploration drilling programme, replacing reserves and accelerating production of existing reserves:
• Commercial oil discoveries at the exploration wells, ASD-1X and ASX-1X:
o Exploration success added 2.2mmboe 2P gross reserves (0.5mmboe net)(1)
o Approvals granted from the Minister of Petroleum of the award of two new 20 year development leases covering the new discoveries
o Further de-risks future exploration on the licence
• All five wells brought into production quickly, adding revenue to the company:
• Development wells onstream less than two weeks after completion
• ASX-1X exploration well onstream just three weeks after initial drilling results
• All wells have a short payback period of 3-12 months
• In Jamaica the amendment to the Production Sharing Agreement has received final signature from the Ministry of Science, Energy and Technology; the Initial Exploration Period of the Walton Morant licence, will now run to 31 January 2024
• Divestments of non-core assets in UK CNS and Italy consistent with the Company's strategy to reinvest the proceeds to support growth
• Signed conditional SPA for sale of Italian interests for €2.165m (c. $2.54m)
• Signed binding SPA for the sale of UK Central North Sea Licences for a consideration of up to £3.2m (c $4.4m)
• Zero - Lost time incident frequency rate and Fatal accident frequency rate. No environmental spills, Restricted Work Incidents or Medical Treatment Incidents
(1) Operator estimates subject to independent certification with publication expected H1 2022
2021 FINANCIAL SUMMARY
• Total revenues for the year were approx. $19m
• The average realised oil price per barrel from Egypt achieved was approx. $68.90/bbl, representing a discount to Brent of circa $1.85/bbl
• Cash balances as at 3 January 2022 were approx. $1.2m
• Total Cash Collections of approx.$17.3m
• Cash Capital Expenditure approx.$ 5.5m
2022 OUTLOOK; PRODUCTION AND CAPITAL EXPENDITURE GUIDANCE
• H1 production guidance is 1,500-1,650 boepd. At this stage this guidance only includes forecast production from existing wells and one development well, ASD-2, which has spud
• Full-year guidance will be provided once initial results of 2022 drilling programme have been assessed
• Approved fully funded 2022 Egypt drilling and work programme consisting of four firm wells, and eight workovers
• Two firm development wells: ASD-2, which commenced drilling on the 25 January, and ASH-5, targeting the prolific Alam El Bueib (AEB) reservoir
• Two firm exploration wells, ASF-1X and ASV-1X, will target combined mean recoverable resources estimated by United at c.10 mmbbls (2.2 mmbbls net)
• Additional fifth well (an injector in the Al Jahraa SE field) is contingent on the results of technical work currently underway; decision anticipated in Q1 2022
• Flexible programme allowing drilling of exploration well to be brought forward if injector well is deferred
• Seismic reprocessing of a 452km² area of the Abu Sennan 3D seismic volume is currently underway and will help optimise well locations for the ASH-5 development well and exploration wells ASF-1X1
• Electrical Submersible Pumps will be installed into the current ASH wells, aiming to maintain the flow rates, optimise production and extend the life of field
• Renewed farm-out campaign for the Walton Morant licence, Jamaica, post licence extension
• Group cash capital expenditure for the full year is forecasted to be approx.$6m, fully funded from existing operations, with circa $5.5m to be invested in Egypt and up to $0.5m across the other assets in the portfolio
• Clear ESG focus and actions including evaluation of emissions baseline in Egypt with operator and contributions to social investment programmes
• Continued evaluation of new opportunities to grow the business in line with the strategy
CORPORATE
United announced the appointment of Tennyson Securities to act as the Company's Joint Broker with immediate effect.
Pre-payment facility
The Company is in advanced discussions to extend the final maturity date on its existing prepayment facility from 30 September 2022 to 31 December 2023. This extension which will significantly lower the monthly repayments, will provide additional flexibility for the execution of the 2022 drilling programme and general working capital management. The Company will update the market in due course. United continues to have in place a framework for potential future offtake and financing undertaken by the Company.
Divestments
Crown disposal milestone payment
The disposal of United's interest in the licence containing the Crown discovery to Anasuria Hibiscus UK Ltd.(Hibiscus) completed in December 2019 and United received $0.95m on completion. A further $2.85m was payable to United on completion of certain milestone events, or the licence could have been returned to United. In October 2021, Hibiscus informed United that the licence terminated on 30 September 2021. As announced in October, United sought legal advice. Based on that advice the Company remains confident of its legal position. Further progress is anticipated in February and United looks forward to updating the market.
UK CNS
United entered into a binding sale and purchase agreement (SPA) with Quattro Energy Limited to sell its UK Central North Sea Licences; P2480 and P2519 for a consideration of up to £3.2m (c $4.4m). In December 2021 United announced that the the long stop date for satisfaction of the SPA conditions was extended to 28 February 2022.
Italy
United signed a conditional SPA with PXOG Marshall Limited, a subsidiary of Prospex Energy PLC for sale for the sale of 100% of the share capital of UOG Italia Srl for a consideration of €2.165m (c. $2.54m). UOG Italia Srl holds a 20% non-operated interest in the Podere Gallina licence which contains the Selva gas development project in Italy. United received a deposit of €108,235 (c.$150,000) in August 2021. The balance of the consideration and any working capital adjustment are payable on completion. The sale is conditional upon the receipt of approval of the Italian Authorities to the change of control of UOG Italia Srl and Prospex Energy PLC completing a fundraising process. The longstop date for completion is 6 April 2022.
Prior to first gas which is expected at the end of Q1-23, a 12 month environmental monitoring programme is required. This work has been started and funded 100% by the Operator Po Valley Energy, earlier than the required 12 months and in advance of the award of the Production Concession at which time it becomes a firm commitment which all Joint Venture Partners have agreed to fund. The Joint Venture partners, being PXOG and UOG have agreed to fund their share of this work and all development costs when the Production Concession is awarded. However, Po Valley has alleged that UOG and PXOG failed to agree to fund any commitments under the Joint Operating Agreement when they become due and that as this could be construed as notification to relinquish their participations in the licence and have purported to elect to take over the partners' participating interests. The Joint Venture partners refute that Po Valley has the right to do so and do not intend to relinquish their interest in the Licence and have informed Po Valley accordingly. Further updates will be made in due course.
KeyFacts Energy: United Oil and Gas Egypt country profile l Jamaica country profile