Contacts
Oil & Gas Innovation Centre
Davidson House
Aberdeen Innovation Park
Balgownie Road
Bridge of Don
Aberdeen
AB22 8GT

Tel: 01224 444000
info@ogic.co.uk
Description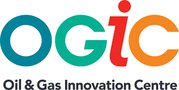 Oil & Gas Innovation Centre (OGIC) supports and funds innovation in the oil and gas industry.
The organization accelerate new technology development by responding to bottom-up, industry-led demand for innovation support, helping businesses of all sizes to find the research expertise in Scotland's universities to work on their innovation challenges.
OGIC focus on new early-stage technologies, typically at levels 2-6 on the Technology Readiness Level scale, leveraging Scottish universities' expertise.
The Innovation Centre programme has been registered with the European Commission as a General Block Exemption Scheme.
University Partners
Scotland's universities have world-class expertise in oil and gas, and OGIC help businesses tap into it. Since their launch in 2014, 14 different Scottish universities have responded to calls for Expressions of Interest (EOIs) in projects.
If you're a researcher at any Scottish university and you're keen to support the oil and gas sector, get in touch.