Description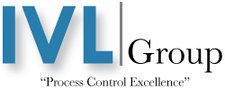 IVL Group is a fully integrated design, procurement, project management & commissioning specialist providing instrumentation & process control solutions for the Oil and Gas, Petrochemical and Process Industries.
The company's range of products and services cover all industrial measurements throughout the full spectrum of industry.
With over 60 years experience in our field, IVL Group's two divisions cover both Products and Services.
Specialising in the oil and gas sector, IVL Group also provide process solutions to the power, chemical and process industries.
Turnkey Project Management:
Electrical Power and Earthing System
Intrinsically safe, flameproof / explosion proof control loops
Motor, drives, lighting, solenoid valve, relay and PLC electrical control
Lightening/static arrest control, electrical trace heating control
Emergency Shutdown systems
Trip and Alarm Evaluation
Documentation from traditional standards to the latest editions of BS EN 61508 & 61511
Impulse Line Inspections
Obsolescence Studies
Hazardous Area Inspections (DSEAR)
Providing expertise or resources when the need arises, without long term commitment and additional costs, thus releasing internal staff to concentrate on core activities
C.D.M. Project Management as Principle Contractor plus specialist Provisions of health & safety and confined space consultants and operatives
Breakdown and preventative maintenance service contracts
Machinery Safety Design in compliance with ISO 13849
Control Change Management
Critical Spares Analysis
Facilities Management and skilled Labour hire
Turnkey Plant Disinvestment & Relocation
Providing a fresh independent view of problem areas
Specialist Operations Assistance
Fabrication
Pump Skids with associated equipment (surge arrestors, valves, process pipe)
Mechanical
Chemical seal assembly
Calibration
Machining
Process Plant Mechanical Construction & Maintenance